Services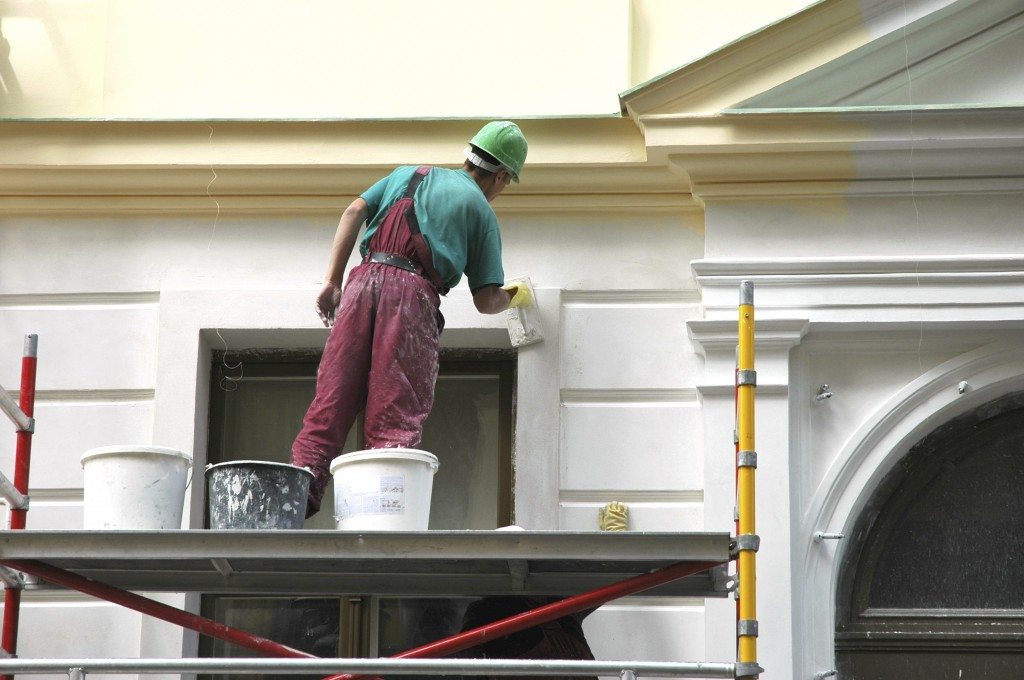 May Painting, Inc. is proud to supply a wide variety of businesses, industries and government entities with remarkable painting and wallcovering services.Our reputation for remarkable work spans a broad list of service capabilities, including interior and exterior painting for businesses and industries as well as wallcoverings. We use superior grade materials for special coatings, including water repellent coatings and roof coatings.
We also offer special abrasive blasting services for rough surfaces to make each project a complete success from start to beautiful finish. We add that special polish and refinement to any job for walls and surfaces that are as functional as they are aesthetically pleasing. Additionally, our painting experts are capable of performing in-house painting of small parts upon request.
Don't hesitate to put your projects in the hands of professionals, where painting really pays. Our company has an extensive variety of equipment to assist in completing all aspects of any job, including a fleet of aerial lifts ranging from 30 to 60 feet.
Our Services Include:
Interior / Exterior Painting
Epoxy and Two Component Urethane Systems
Multicolor Coatings
Swimming Pool Coatings
Wood Finishing
Vinyl Wallcovering
Industrial Maintenance Coatings
Roof Coatings
Small Parts Painting
Caulking

Who does May Painting service on a regular basis? Our diverse clientele spans numerous markets and applications, including:

Churches
Hospitals
Schools
Government Facilities
Retail Buildings
Military Facilities
Industrial and Manufacturing Facilities
Railroad Facilities
Museums and Historical Buildings

Ground Level Tanks
Nursing Homes
Medical Offices
Universities
Local and State Government Facilities
Water and Wastewater Treatment Plants
Car Dealerships
Swimming Pools

We only use the best in every project, which is why we use these preferred manufacturers: Sherwin Williams, PPG/Glidden, Tnemec, Rustoleum, Coatings International, Tremco, Sika, Koroseal Wallcovering and Lanark Wallcovering.

Contact May Painting

If you are in need of one of our many services, please give us a call or request an estimate via our web form or by calling 419-332-1363 today.

Sandusky, Norwalk, Port Clinton, Bowling Green and Toledo